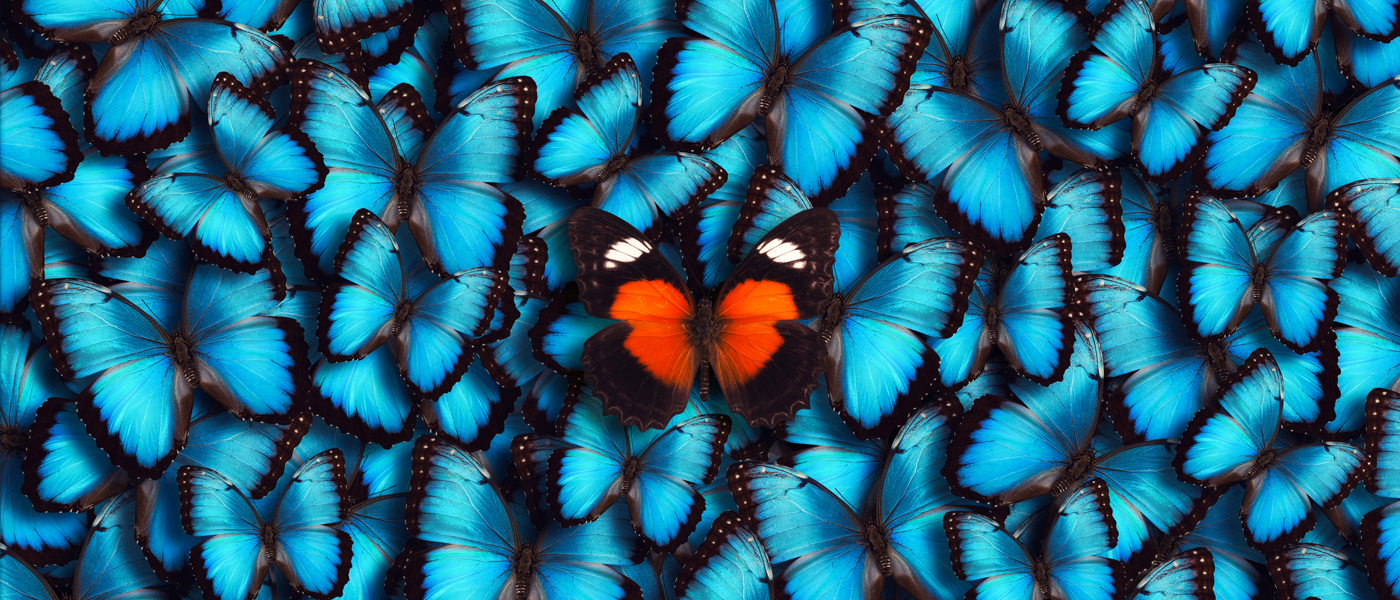 Standing out from the crowd: positioning your brand to put you front of mind for customers
Standing out from the crowd: positioning your brand to put you front of mind for customers
In today's competitive and crowded marketplace, customers across all sectors have more choice than ever but very little time to make decisions. By clearly (and creatively) defining what your brand stands for, how it's unique and the benefits it provides, you'll put your business, products and services in the best possible position for attracting and retaining the right customers.
What is Brand Positioning?
Put simply, brand positioning is taking, creating or owning a unique space in the market in the minds of your customers. It's the overarching idea or purpose that drives you forward and the first thing that comes to mind when customers think about your business. It's not just a matter of what you do, what you make or the services you offer, but rather how you do it and, more importantly, why you do it. It's about creating an emotional connection that builds customer attraction and retention and increases sales.
Why is it important?
Many companies offer products or services that are similar to others in the same marketplace or with the same audience. The key to success is standing out and owning a space or territory in your marketplace. By making it clear who you are there for and how your offer is different – what sets your services or products apart – you'll capture the attention of customers who are seeking what you provide and who are more likely to take action (buy, buy again and recommend you to others).
So, how do we position a business?
The Lucent approach to brand positioning is inclusive and inquisitive, involved and inspiring. We'll really challenge the way you see your business but be mindful to make the process enjoyable and rewarding too.
• Discovery & positioning work sessions: A series of workshops with a good mix of key stakeholders – representatives from all levels of your organisation and often existing customers too. Getting under the skin, inquiring and exploring to gain the ingredients we need to position the business for success.
• Understanding audiences: Identifying their needs, their desires and what keeps them awake at night. Understanding the challenges they face and how we might offer solutions, what they truly value and what drives their decisions to buy.
• Interrogating the offer: Asking lots of questions and questioning your responses too. Challenging you to think about what you do, how you do it that's different to your competitors and, most importantly, why you do it – your purpose and reason you exist.
• Differentiating and positioning the brand: Clearly defining the benefits you provide, describing your offer in a way that's unique in your market and memorable too. Messaging your offer around the value customers get and ensuring you stand out and rise above your competitors.
By bringing together everything we've delved into and discovered, debated and discussed, we position brands to connect closer than ever with existing and potential audiences.
We'll position your brand with a 'central idea' – an engaging brand statement, narrative and messaging platform that captures the emotional value of what you provide to customers, and that informs all communications, marketing and even the way you speak and act towards customers and employees.
Here's our top 5 check list for brilliant brand positioning:
• Make it unique: Make sure it's differentiated and ownable – only this business can claim this unique territory or space. And make it memorable so people will talk about it and tell others too.
• Keep it Consistent: Establish a clear voice for the brand though consistent messages used throughout the business. Ensure employees can confidently talk about, and customers understand, the benefits you provide.
• Be Relevant: Trying to appeal to everyone doesn't work, so always communicate an offer in a way that fits perfectly with what target customers are looking for today and remain relevant into the future.
• Always Credible: Brand positioning must always be based on a foundation of truth. Being credible and believable connects on an emotional level with more customers, which builds trust and loyalty.
• Meaningful and Motivational: Ensure customers are engaged, want to buy into what you're offering based on emotional needs and can easily see and feel the benefits of what you provide.
In today's fast-paced, diverse and global marketplace, simply offering a great product or service is not enough. Brands need to be seen to be unique and offer something different, better and more relevant than everyone else. It's a long-term commitment rather than a one-off event, but it's worth all the hard work. A strong brand position will ensure your business stands out from the crowd.
Take a look at some examples of our positioning work