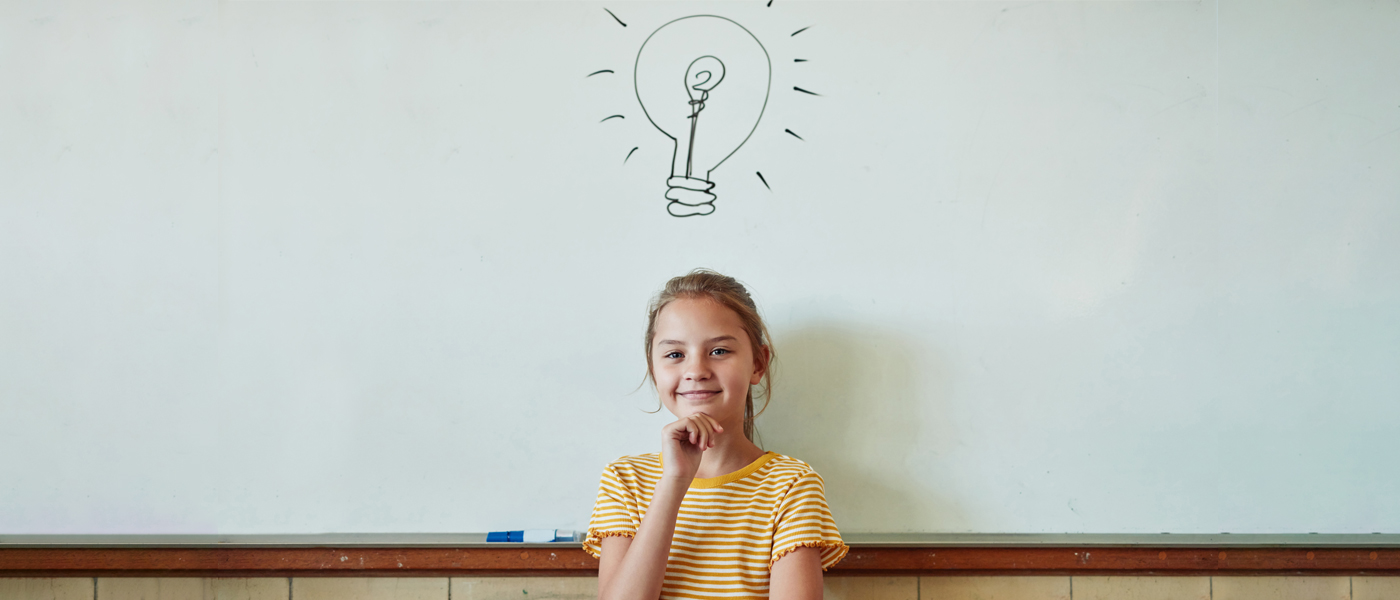 Why go looking for your inner child?
Why go looking for your inner child?
"All grown-ups were once children… but only a few of them remember it."
'The Little Prince', Antoine de Saint-Exupery
Over the years I've been lucky enough to give a number of talks, participate in events and workshops, and offer coursework clinics at primary and secondary schools and colleges. Every time without fail, I come away smiling and enthused, and with plenty to reflect on. While these pupils and students are yet to embark upon their careers, it's fascinating how much their reactions and instincts can help those already working in a creative setting day to day.
Primary thoughts
On a Friday morning earlier this year I was invited to give a talk and set up some creative activities for the year 5 and 6 groups at a local primary school. After a few words from me and some warm-up games, I came to a section of the talk about settling down to write, and how fearlessness is a big part of creative writing. In my back pocket to end this section, I had a blank piece of paper to signify that it's a great position to be in when you're not afraid of a blank piece of paper. But the children offered much more interesting and textured responses to what writers should not be afraid of. Hands went up immediately, and answers included: time; other people's opinions; mistakes.
Of course, these responses are somewhat at odds with writing in a commercial setting. But I loved the enthusiasm and single-mindedness of these answers, and how they point to the power of original thinking and freedom that a writer/creative can leverage. And these are notions and values worth remembering and returning to when coming up with ideas and writing in a commercial environment.
Children more often than not simply say what they think. The way they play, experiment and experience what's around them is different from an adult. Their concept of time is also different. Slowing down and encouraging our curious nature can make us more creative when we're facing a new project in a work setting.
We came to the final part of my session at the primary school, and the chance for the children to work in groups and come up with their own names and slogans for a new scooter for kids. Going around the room and hearing their suggestions, the teachers and teaching assistants seemed just as impressed as I was with the fun, freshness – and quality – of their creative responses to this mini-brief.
There's no fear
Coming away from the session I reflected on how useful it is to start thinking creatively on a new brief from an uncluttered base. Of course, as a creative you'll more often than not be aware of the landscape and sector convention, competitors, previous activity and 'what tends to work'. But what if you put all this aside for a time? What if you were to 'think like a child'? It's well worth putting all the 'wrong' and wacky stuff down on paper, and discussing it with teams. It's the way we get to the right solution. Kids don't have fear – we shouldn't either.
As I sat in the cinema some weeks later, before the feature I saw a large, pink, fluffy ball in a Plusnet ad all about 'saying no to fluff'; followed by the Tango 'special squad bust' ad with the policeman possessed by the drink's tangy flavour. A bit silly, a bit childish. But engaging and memorable.
As grown-ups we can often find ourselves reverting to the more practical options. There's so much data around confirming that the analytical part of our brain is often trying to overpower the creative part. So, it pays to recognise the moment: free your mind to look at what's possible, explore different perspectives, embrace the unconventional and be a bit 'childish' when coming up with your latest creative ideas and solutions.
"Every child is an artist. The problem is how to remain an artist once (he) grows up."
Pablo Picasso
3 tips for 'being more child' with your creative thinking
Put everything away.
You've read and discussed the brief. You've had a look at the research (or at least are aware of it). Don't go near a keyboard, or a screen. Dig out that pad and fun pen. Away you go – it'll feel good.
Is your brief as simple as it could be?
Juices not flowing? Still feel a bit bogged down by the 'grown up' stuff? Perhaps your creative proposition isn't as simple as it could be. The clearer and shorter it is, the more emotional rather than rational it is, the bolder the creative expression.
No rules.
It's round one. It's early. This is the time to think without limits, to go beyond and put everything down on paper. Okay, you might have to self-edit before larger scale sharing, but try not to lose the child-like energy and imagination from your work.