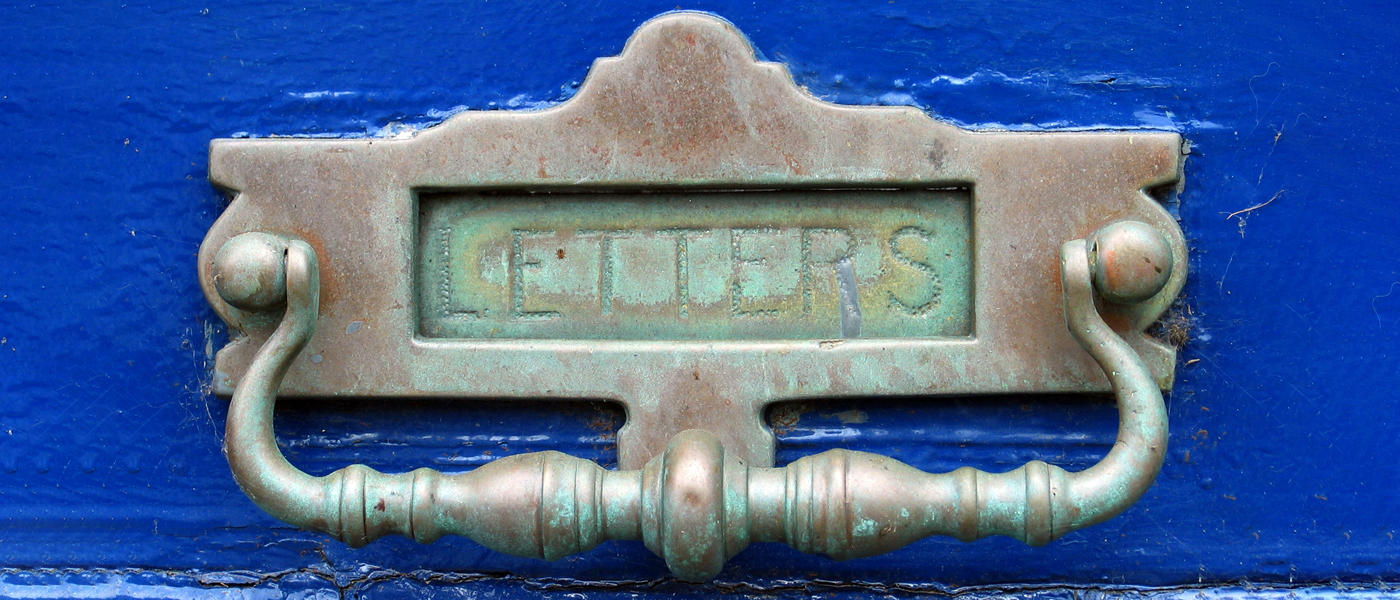 The forgotten power of Direct Mail
The forgotten power of Direct Mail
What does Direct Mail have in common with Winona Ryder and the Polaroid? They've all recently made spectacular comebacks. Who would've thought that in our thoroughly digital age we would embrace washed-out vintage style photographs, or that post would come into its own again? But as we know, Stranger Things do happen.
So why the revival and why now?
There's less competition – in contrast to overloaded inboxes and an endless stream of social posts, our post boxes are largely empty. Which means a creative, personalised and tactile piece of mail can achieve maximum standout. DM typically enjoys open rates as high as 90% compared to a rate of around 5% for email, while the average brand recall directly after seeing a digital ad is just 44%, compared to 75% for mail.
Mail is a novelty – particularly for younger generations. According to Gallup, 95 percent of millennials look forward to getting physical mail, and we know that both they and Gen Z want a more personal connection to brands in exchange for their loyalty. Mail typically hangs around for longer too – on the desk or kitchen table – offering more viewing opportunities.
It strengthens your overall marketing strategy – mail adds another channel with which to reinforce your message, tease a response or deepen your customer relationship. It's seen as more trustworthy and secure than digital, and allows you to broaden your audience to include older age groups and those with limited internet access.
Targeted and personalised – no-one wants to revisit the days of indiscriminate junk mail, but DM today can be meticulously targeted and highly personalised. Which means you can avoid waste and reach the right audience at the right time with something they will value.
What sort of ROI can you expect?
Done well, DM campaigns can achieve some impressive response rates and a ROI that's typically around 23% higher than digital channels1. What's more, surveys reveal that 82% of direct advertising mails are read by business managers, making it a winning mode of communication for B2B target audiences2.
Recent stats from the Data and Marketing Association (DMA) are also compelling. As a direct result of receiving mail:
92% of us have been driven to online or digital activity
87% have been influenced to make online purchases
86% have connected with a business online
54% have engaged in social media, and
43% have downloaded something.
In short, Direct Mail both provokes direct responses and promotes further engagement online, leading to a purchase or a deeper relationship with a brand.
The best success will come from integrating DM into your wider, long-term strategy to engage with your customers. Campaigns that include direct mail are 27% more likely to deliver strong sales performance and 40% more likely to deliver high acquisition levels versus campaigns without a direct mail component3.
What makes an effective DM campaign?
Be targeted and personal – make sure your data is accurate so you can identify, target and message more effectively. Select your audience according to your campaign objective – prospects who have already shown interest in a particular product or service, or those with a clearly identified need. The more tailored your DM is to your customers' needs the better response you'll get.
Get creative – make your design and copy stand out – choose an unexpected format that will challenge their expectations, ask a question that you know will resonate, or offer a teaser that will make them want to read more.
Give a clear CTA and track results – always include an offer or incentive to take an action and then closely monitor the results. That way you'll know how to modify and improve.
Make it part of an integrated campaign – DM needs to be part of your overall marketing strategy. It could be the follow up to an initial social media campaign, or be followed in turn by calls or emails to reinforce your message or offer. If customers have seen your social posts, they're more likely to open your DM and vice versa.
Here are three of our favourites
The Land Rover Defender 'Build Your Own Adventure' campaign set out to communicate that the New Defender was the most customisable Land Rover ever, all while in the middle of a pandemic. The format chosen was a sticker book, reminiscent of children's football sticker books, which allowed prospects to customise their perfect New Defender in an interactive, fun way that gave them the knowledge to order online or to start a conversation with a retailer. The book built a sense of nostalgia and security, ideal during a pandemic. It led to 2,455 New Defender prospect enquiries – a response rate of around 25% – resulting in 431 sales and an ROI of 514:1. The pack also generated a noticeable social buzz!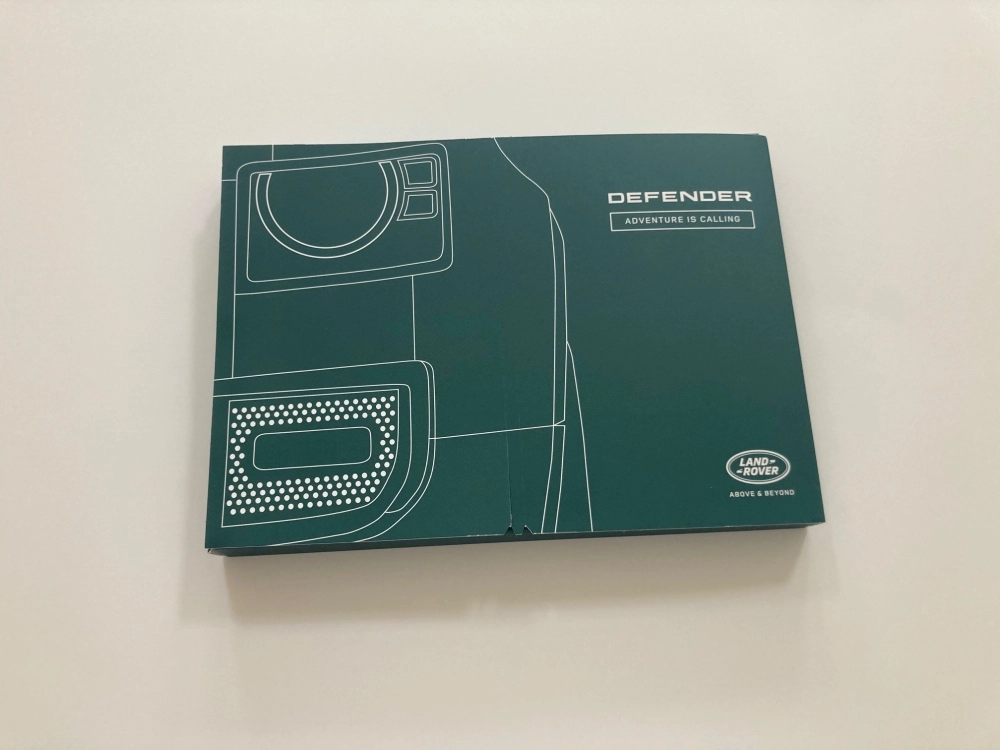 Toolstation, in a clever and almost counterintuitive move, used a paper mail-out to jolt their customers out of their reliance on the traditional paper catalogue. The aim was to encourage them to the website where they could find the products they needed at the click of a button, and check on availability and delivery options. They sent out a four-page mailpack with QR codes in eye-catching designs that could be peeled off and stuck wherever customers needed Toolstation most. Packs were highly personalised, directing customers to the departments they shopped most (usually six out of 21). Targets were smashed by 300% and incremental traffic to the website went up by 10%. Customers shopped 9% more frequently, average order values went up by 5%, and revenue per customer rose by 14%, resulting in an ROI of 3:1.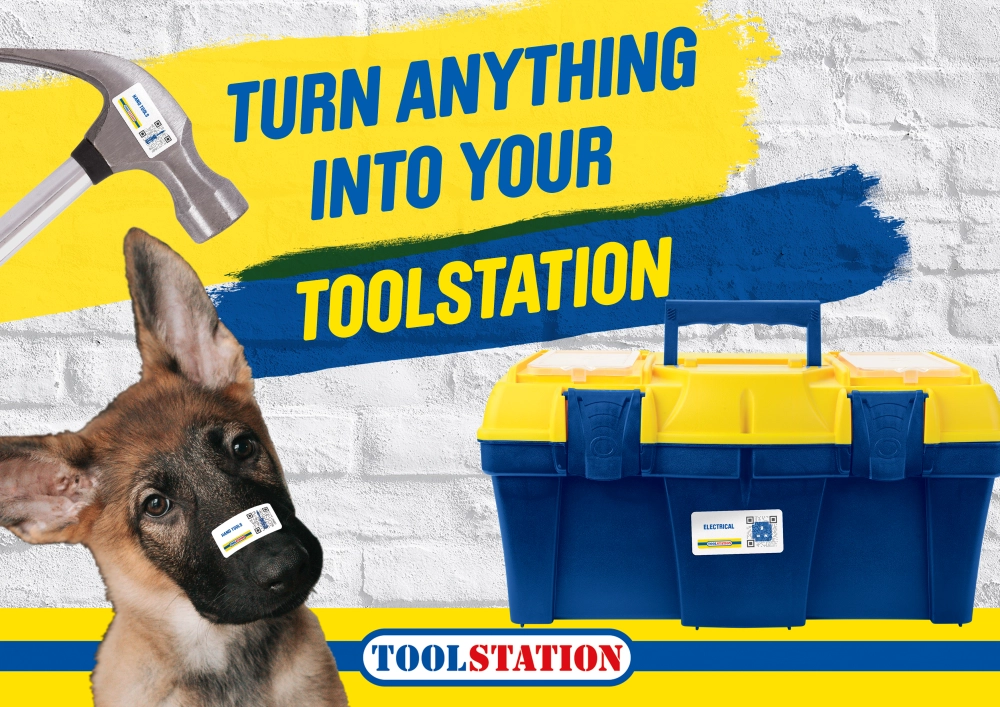 And here's one we prepared earlier… Make UK, a membership organisation that champions British manufacturing, recently asked Lucent to help promote their tailor-made Health & Safety (H&S) training expertise to non-manufacturing organisations where they are less well known.

Our response was a result's driven awareness campaign, targeting new Health & Safety Directors and Senior Managers from non-manufacturing organisations across the UK with a mixed media campaign, leading with a direct mail pack.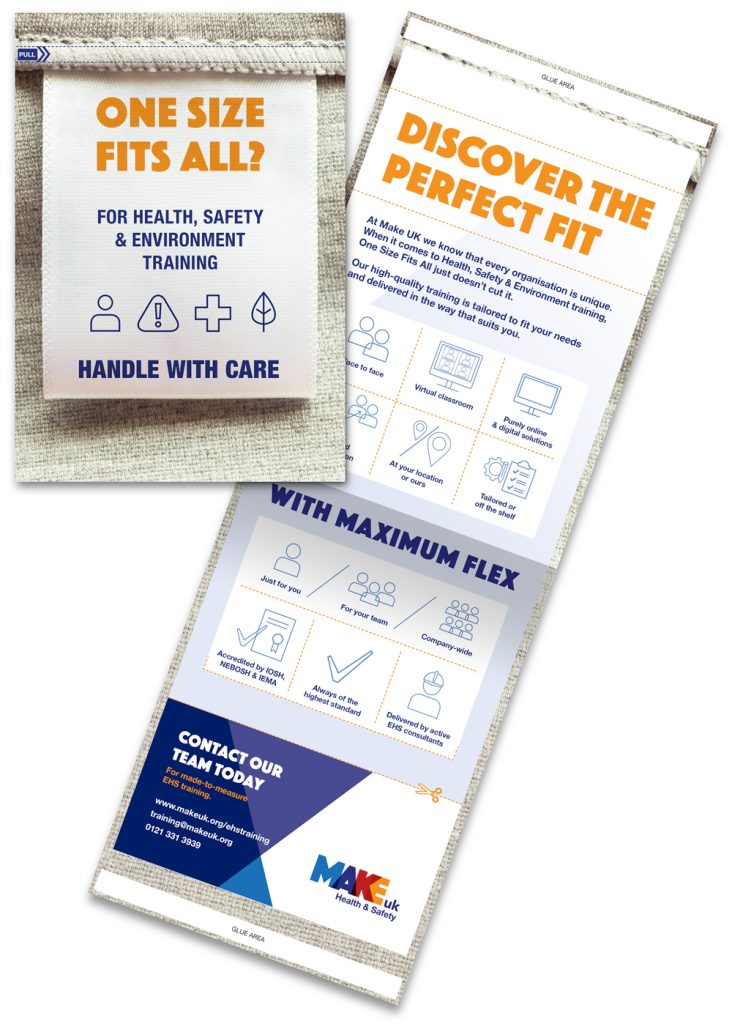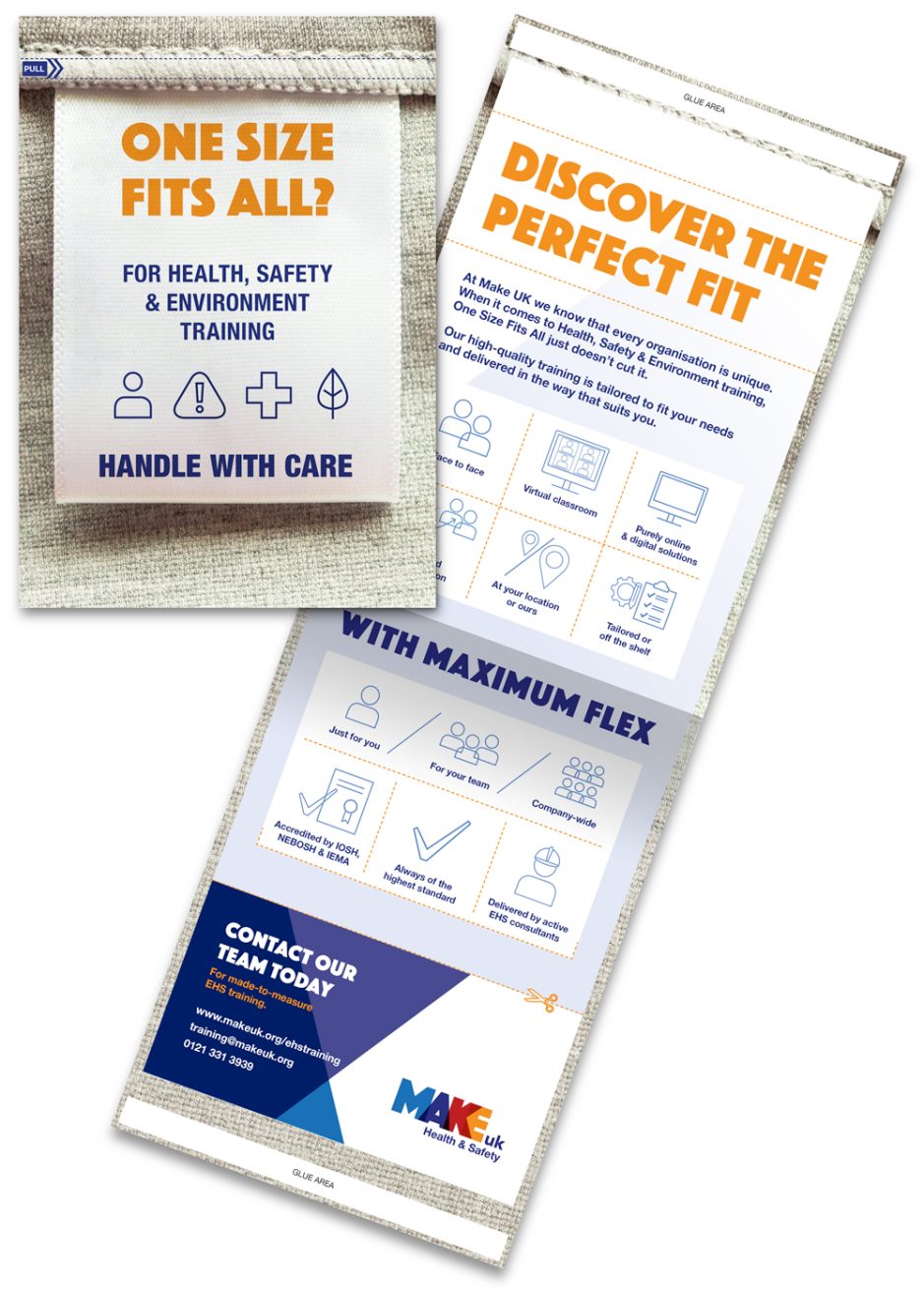 Our one-piece mailer was deliberately different to standard Health & Safety marketing, with an intriguing headline to pique interest and increase open rates. A follow-up email sent out 10 days later helped to keep Make UK front of mind in the digital space too. The results? Make UK is already seeing a stream of new enquiries. You can read the full case study here.
If you're coming round to the idea of Direct Mail, then why not get in touch? At Lucent, we are experienced in developing effective DM campaigns with the creativity to cut through, and the practical knowledge and experience to support your direct marketing activities and offer you the best possible ROI. We'd love to talk to you about your next campaign.
1. Data and Marketing Association
2. Daily Mail Information Service, provides direct mail expenditure and volume figures on behalf of national postal operator Royal Mail.
3. Sendoso Learning Hub. "B2B Direct Mail Marketing."