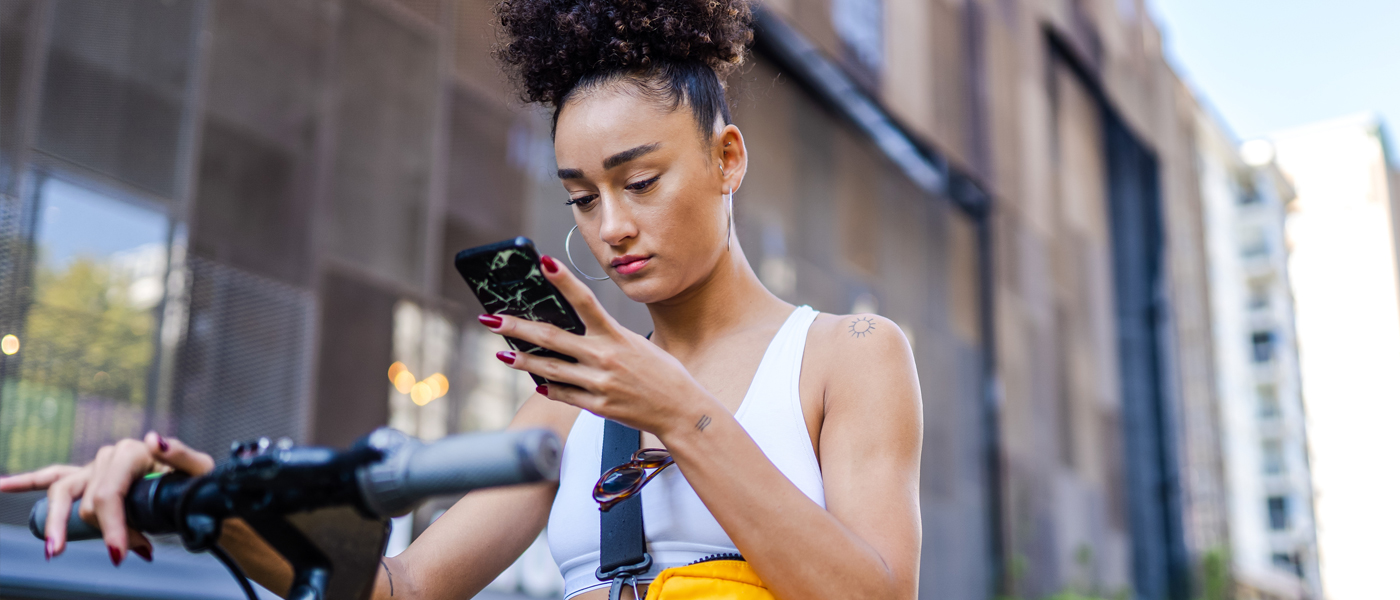 Is your marketing plan fit for Gen Z? Check out our 7-step guide.
Is your marketing plan fit for Gen Z? Check out our 7-step guide.
Whether you know them as the iGeneration, Zoomers, or the teenagers currently hogging your family bathroom for hours, the important thing to know about Generation Z is that they currently account for 32% of the world's population and 40% of global consumers. Which means they are already a force to be reckoned with and their influence is only set to grow.
Gen Z are the generation following the millennials. Born loosely between 1997 and 2012, the youngest are just set to enter their teens while the oldest are already forging careers, getting married and having children. As the first generation to have grown up exclusively in the digital era, they're internet-literate, tech savvy, and most likely to communicate, interact and purchase via their smartphones. They're also the most diverse generation yet.
If you haven't done so already, now is the time to act to understand Gen Z's priorities, needs and expectations — both as consumers and individuals. Then you can take the essential steps to plot a successful marketing roadmap to reach them and nurture successful ongoing relationships. Your business future could well depend on it.
What defines and drives them?
Here are some key Gen Z traits to note:
Digital natives – comfortable with instant messaging and social media, they spend more time on social networks (and more of them) than any other age group.
Short attention span – research suggests that you have just 8 seconds to draw them in with entertaining, valuable content or they'll move on.
Open-minded – they avoid labels at all costs and see themselves as open-minded, inclusive and diverse.
Social-minded – they are deeply concerned about our planet, pollution and climate change, as well as social issues such as inclusivity and equality. They are likely to support social movements such as Black Lives Matter, poverty eradication and transgender rights.
Analytical – they research and read reviews before they buy, are comfortable cross-referencing multiple information sources, and actively look for brands who stand up for the big issues they care about while shunning those that demonstrate a lack of integrity.
How do you reach them?
You may be an old hand at reaching customers through Facebook, LinkedIn and Twitter, but you'll need a complete rethink for Gen Z. Snapchat and Instagram lead the way when it comes to their favourite social media platforms. Snapchat is number one for sharing everyday moments with fast-moving content, while Instagram lets them share their aspirations and follow friends in depth. Tik Tok is their fun platform – Gen Z make up 60% of its user base – though YouTube is also popular for video content.
Bearing all that in mind, we've put together a quick guide to help you get started.
Your 7-Step Marketing Roadmap to reach Gen Z
1. Serve up bite-sized content
Think fast, visual content for instant engagement. Memes and short videos are ideal. Check out the language learning app Duolingo. It has a following of over 4 million thanks to humorous videos of its giant green bird mascot taking part in TikTok trends that Gen Z relate to – even though they rarely promote the brand directly.
2. Make it creative and useful
If your stories, photos, memes and videos are entertaining or valuable to your audience they'll take the time to share and re-share. It's the perfect chance to show your brand personality too.
3. Encourage community interaction
Build an engaged community by encouraging participation and conversations. Opt for interactive, user-generated content whenever possible through polls, challenges and competitions – it's a great way to build trust in your brand. Take them behind the scenes to show them how you work and find ways to invite followers to get involved in your product or service development.
4. Work with influencers
Gen Z are natural influencers, sharing and promoting things they believe. Which makes influencers a great way to reach them in return. But choose micro-influencers they can relate to – with a following of between 1000 and 100,000 – rather than celebrities they can't identify with.
5. Be open and authentic
Gen Zers want to engage with brands who are genuine and transparent in how they act and communicate. They'll be happy to see you take a stand on key social issues, such as racism, gender inclusivity and the environment – as long as your commitment is real. Get it right and you'll win their loyalty. Get it wrong and they'll vote with their thumbs.
6. Be accountable
In a recent IBM study, 60 percent of Gen Zers said it is important for brands to value their opinions. They also want brands to respond to their feedback – which speaks again to trust. The good news is that when they do provide feedback, they are twice as likely to share positive feedback as to complain – so make it easy for them.
7. Put hashtags to work
Don't miss out on the power of hashtags to help your Gen Zers connect and network. You can use them to enable customers to share photos and videos, create specific content, and link all your posts together. Plus you can join hashtags to raise awareness about causes you support to create a more outward looking brand.
McKinsey recently summed up Gen Z as the "True Gen", believing their core behaviours are all anchored in the generation's search for truth – of expression, action and relationships. Growing up in the era of fake news, means that for this generation, facts, trust and truth are vital. Recognising this, and remembering that Gen Z are young, fun and supremely social, will go a long way to creating a successful marketing road-map to help you reach them, meet their needs and harness their influence for a more profitable future.