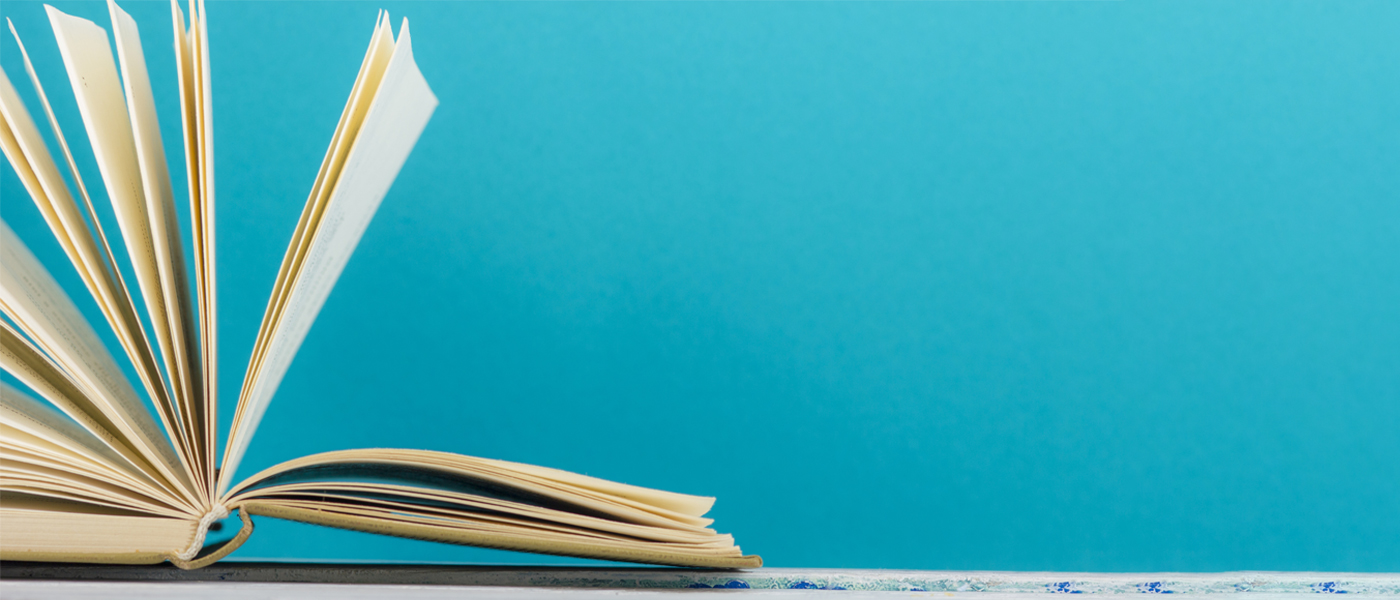 How to create a winning brand story: the four essentials
How to create a winning brand story: the four essentials
Christmas is fast approaching and that means a whole new collection of stories. No longer do retailers woo us with cut-price brussels sprouts or BOFOG offers on mince pies. Today, M&S tempt us in with toy ducks that need a festive cheer-up, John Lewis tug at our heart strings with a middle-aged man mysteriously learning to skateboard, and the National Lottery have gone all out with a love story that suggests we can win it all. A story is a great way to communicate your brand. But a good brand story isn't just for Christmas.
So, what is a brand story?
A brand story is an idea, narrative or even visual that captures your brand's goals, objectives and motivations, and inspires an emotional reaction in your customers. It helps you capture an audience's attention, make a personal connection with them, and build their trust. Put simply, it's a way to share why you do what you do, and what that can mean for your customer, in a way that's human and easily understood.
What can a brand story do for you?
Stories are powerful – they get attention and trigger a reaction. It's why we feel agitated and angsty watching a thriller and uplifted by a happy ending to a rom com. Telling the story behind your brand in an authentic and impactful way can elicit emotion and engage people.
Stories create a human connection – which is particularly important for your Millennial and Gen Z customers who want to know that your values align with theirs. Your brand story can showcase your mission and values for all to see.
Stories sell – people will literally buy-in to a good brand story. Studies show that stories can drive people to donate 56% more money to charity1, and spend more on products or services2. Apple are masters at the art. From their TED talks to their flagship stores, they encourage customers to 'think differently', and people are happy to pay a premium to feel part of this global innovation community. In the words of Peter Guber (film mogul and co-owner of the LA Dodgers): "Purposeful storytelling isn't show business, it's good business."
Stories stand out – your brand story is unique. So tell it well, capture your USP and you'll be remembered for it. Back in the 80s, Nescafe Gold Blend ran a series of TV ads that portrayed a romance kindled over a borrowed jar of instant coffee. As well as launching Anthony Head's career, the five-year mini saga told their brand story of everyday affordable luxury to share with someone special, and told it brilliantly.
Stories create trust – deliver on your brand story and keep delivering consistently and you'll see results. Research shows that lasting results of emotional brand building accumulate over the course of two to three years, but deliver nearly twice the effect of rational direct marketing by year three3.
Four essentials for creating a brand story that gets results
1. Make it personal and memorable – put your customer at the centre of your story. Make it relevant and meaningful to the people you're trying to reach and one that they'll want to share.
2. Make it simple – focus on one person or one issue, keep it short and easy to follow. Every story needs a beginning (the problem that needs solving), a middle (how you solve it) and an end (the exciting results). Just make sure the end isn't a full stop but the start of a new beginning – you want repeat customers after all.
3. Give it an emotional hook – help your customers connect to you by telling them how you will make their life easier, smoother, faster, calmer; make the benefit clear. If your story can show how your brand makes a wider difference in the world, even better.
4. Be authentic – is it honest and truthful? Will your customers recognise you? Let your personality shine through – share your motivations, emotions and hopes so that your customers can see the people behind your business. Be consistent and deliver on your story – if you don't people will be quick to notice and take their business elsewhere.
A little inspiration
Patagonia, the clothing company, has a brand story that has evolved over 50 years from a business that took its effects on the planet responsibly, to a business that is now responsible for the planet. With its own 'worn wear' outlet, and all its profits now used to fight the environmental crisis, it inspires trust like few other brands. https://brandminds.com/patagonia-the-story-behind-the-brand/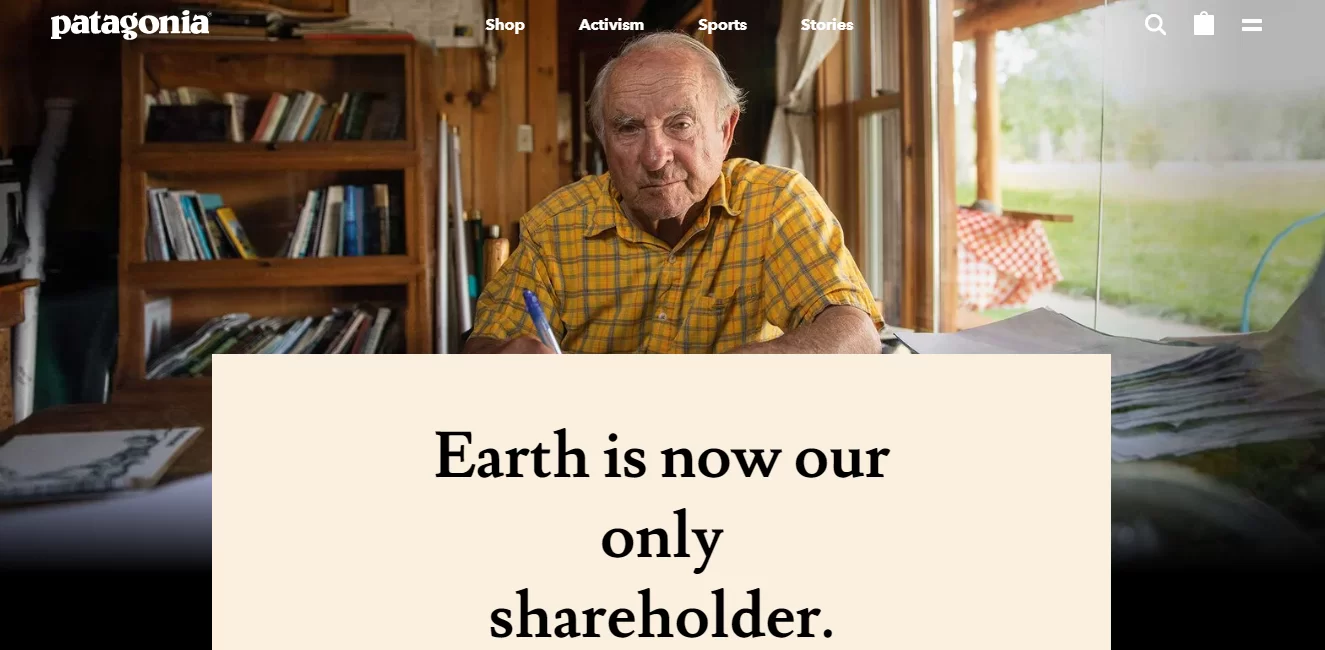 Over the last few years Lloyds Bank has returned to using the black horse to epitomise its brand story: strong, dependable and 'by your side'. Whether or not you choose to bank there, this one is beautiful to watch. https://www.youtube.com/watch?v=lr3ybKC44XQ
Humour is a great asset for a brand story. Compare the Market's loveable meerkats Alexander and Sergei, trigger feelings both of trust and opportunity which are essential to the brand. https://www.youtube.com/watch?v=uV98JEAdWJ0
And then there's Patek Phillipe – those rather schmaltzy black and white press adverts of a father and son: "You never actually own a Patek Phillipe. You merely take care of it for the next generation." Love it or loathe it, you can instantly read the brand's story of heritage and quality.
What to do with your brand story once it's written
Share it – in every way possible! Your story should infuse every part of your business, from your website and social media posts to your employee onboarding and marketing campaigns.
Whenever you communicate – whether via a blog, an infographic, an email or social post – ask yourself whether you're reflecting your brand story. Encourage other people to tell your story too – how have they interacted with your brand, what has it done for them? Provoke discussions to help customers share their anecdotes, re-share and make sure that the word is spread.
At Lucent we're experts at storytelling. We would love to help you tell your brand story and help you achieve maximum buy-in for your brand. Why not get in touch today.
Oh, and you can check out our story here: https://lucent.agency
1. https://greatergood.berkeley.edu/article/item/how_stories_change_brain
2. https://www.adweek.com/brand-marketing/infographic-how-storytelling-helping-brands-sell-more-products-175524/
3. https://ipa.co.uk/media/5811/long_and_short_of_it_presentation_final.pdf