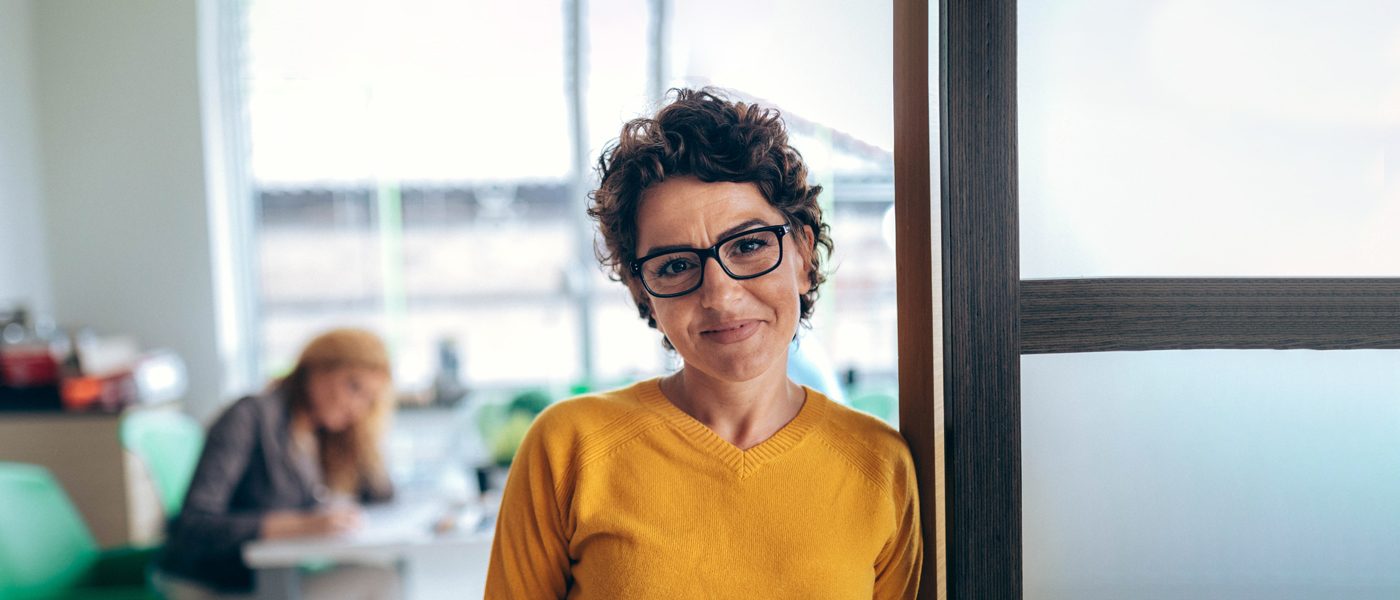 How to deliver empathy in employee engagement
How to deliver empathy in employee engagement
There's a series on Apple TV that's quietly been gaining cult status. Ted Lasso, the story of a little-known American football coach who takes on the job of resurrecting a failing English football club, has inspired international business leaders, top flight journalists, and plain ordinary mortals to post about its life messages.
Why has it been such a huge hit? Well, it's about the beautiful game and it has some great jokes and surprising one-liners: "You beating yourself up is like Woody Allen playing the clarinet. I don't want to hear it."
But what's had everybody talking and tweeting is the empathy shown by the show's title character. Ted's ability to understand and share the feelings of others and show kindness has struck a chord. Former CEO of Intuit, Brad Smith, wrote a LinkedIn article about the series' business leadership lessons, the first and most important he suggests is this: "You are in the People Business. The key to success is the people. When you invest the time to connect with and care for people in an authentic way, you will achieve great things."
If Ted and Brad are right about people being the key to success, then understanding your people – delivering on empathy – is what turns the key. We recently shared thoughts on the importance of empathy in our article, 'Why genuine empathy needs to take centre stage in the workplace'. By finding ways to connect with your employees you can improve their motivation, help retention, and prepare for an evolving business future.
But how do you connect and care? How do you deliver empathy?
Key steps to building empathy
If you want to understand your employees – their outlook, thoughts and challenges – you need to get to know them. Communication is key:
Give your employees a voice
Provide your employees with a way to express their ideas and concerns about the way you work together, the future of the business and issues such as mental health, inclusion and diversity. Create a feedback system – perhaps an online version of the classic suggestion box, regular employment surveys, or small group discussions – or a combination of approaches.
Listen and respond: Show that you've heard your employees' ideas, ambitions and concerns, then take action to answer them and communicate about what you are doing. That way your employees feel valued and trust that you, like them, are accountable.
Communicate clearly: It goes without saying that your employees are busy! So make sure your employee comms are simple, clear and concise. Send carefully targeted messages that are easy to take on board. You need to communicate frequently enough to help them do their job and keep them engaged – but without overloading their inbox. It's about getting the balance right. Try to tie messaging in with your company values or employee proposition too; if collaboration is important, make sure you encourage and facilitate teamwork.
Be transparent: More than anything, employees want to know what's going on. Be upfront and honest about where you see the business going and how you're going to get there together – people appreciate honesty and like to be involved.
Keep going: Empathy is an ongoing process – not a one-hit wonder. There will always be more to do because people and businesses evolve. If Covid has taught us anything it is that we need to be prepared and flexible in the face of change, because change will come. Developing an ability to see things from other people's perspectives should be part of your long-term strategy to help your business grow.
Are you communicating in the way your employees want?
There's a lot of focus these days on how we communicate with our customers. We work hard to communicate to them using the channels they prefer; it's no good using Facebook as your primary channel if most of your customers still prefer email. You need to do the same homework with your employees – how would they like to be communicated with?
As a start, you need to give easy access to your communications. There is likely to be a range of experiences across your employee base and so you may need to use multiple channels and platforms to ensure everyone feels included.
It's also important to encourage your people to share diverse perspectives. It's important to create an inclusive listening environment, where employees feel comfortable sharing – especially when they disagree with something or feel their opinion may be unpopular.
Get personal
To quote Ted Lasso again: all people are different people. Seeing your employees as individuals and understanding the differences between them is another valuable way to deliver empathy. Your employees will all be facing different challenges; some are aiming for promotion and looking to broaden their knowledge, others may be struggling with childcare, finding new hybrid working arrangements difficult or getting ready for retirement. So while some messages will be standard across your workforce, you should also aim to send more personalised communications that address smaller group and even individual concerns.
Because they're worth it

At this point it's worth reminding ourselves of why delivering empathy is so important. The global non-profit, Catalyist, recently carried out a study of nearly 900 employees to understand the effects of empathic leadership on their experiences at work and identified significant positive effects, including:
• Increased innovation
• Higher engagement
• Higher retention rates
• Improved inclusivity
• A better work-life balance.
It's clear that empathy is a powerful tool for more engaged employees and in turn a more successful business. Imagine, then, if your employee engagement demonstrated that you understand and share the feelings of your employees, that you are empathetic.
As an employer, you may not necessarily go as far as echoing our final word from Ted Lasso: "For me, success is not about the wins and losses. It's about helping these young fellas be the best versions of themselves on and off the field." After all, in business, whatever your purpose, winning is still important. But there's plenty of evidence to suggest that delivering empathy by helping employees to thrive inside and outside of the workplace is a great place to start. It could be the start of your business's next winning streak.
At Lucent, we're experts at helping businesses of all sizes create empathetic, focused and engaging communications that create moments of clarity and help you nurture strong, lasting relationships with your employees. Talk to us today and find out more about how we can help you deliver more empathetic employee engagement.