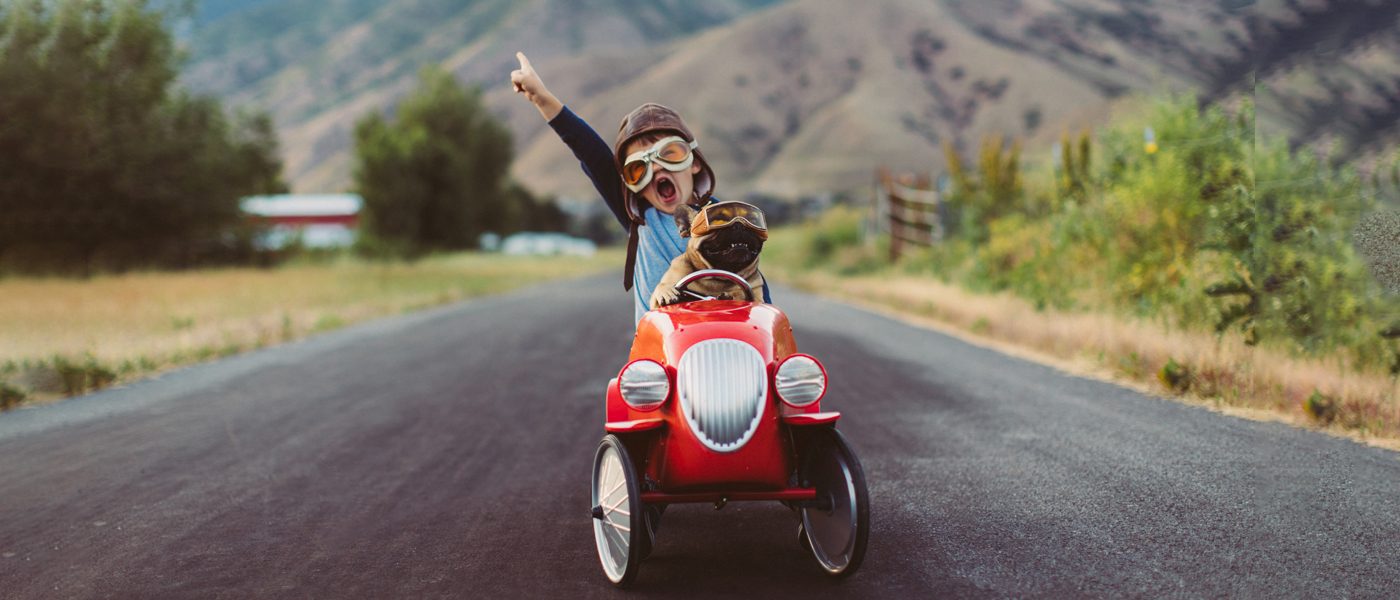 Wellbeing: just say the word…
Wellbeing: just say the word…
Wellbeing. The word sounds good doesn't it. Warm, welcoming, rounded – smooth and mellow with no hard edges. Rather like a glass of a Gran Reserve Rioja; all vanilla and toast. At a stretch you could call it onomatopoeic.
In fact, let's try this: take a deep breath and then say it out loud: "Wellbeing".
Feeling better? If only.
No prizes for guessing that it's not that easy to achieve wellbeing across your organisation. Showing your people that they're valued, and supporting them to lead healthy, fulfilling lives at work and beyond, takes more than warm words. Which could be the reason why, despite 80% of firms recognising that productivity is an important reason for investing in wellbeing, less than half of them (44%) have an actual employee wellbeing strategy in place (1).
There's no doubt about it: employee wellbeing is good for business. It seems obvious when you think about it that people who are happy, healthy, supported and understood are likely to be more engaged and productive at work. A recent study in the US found that companies that prioritize employee health also had significantly higher stock returns (2). The latest research by MakeUK, the manufacturer's association, shows that businesses can experience a 17% increase in productivity by improving their employee's mental health alone (3). And that's without any focus on their physical, financial or social wellbeing, health prevention or career progression.
A reputable wellbeing strategy is also part of the package you'll need if you want to attract, retain and motivate the best talent. According to a recent Gallup report (4), when Gen Z and millennials rate potential employers, top of their list of requirements is an organisation that cares about their wellbeing. Today's employees expect their employers to make wellbeing a priority.
It's clear that the pandemic has put wellbeing front of mind for employees and employers alike. We've all experienced a period of forced and dramatic change in the way we've worked and communicated since early 2020, from remote and hybrid working to a high degree of digital interaction. There have been a range of repercussions, both good and bad. The immediate corporate response has been encouraging, according to Aon's UK Benefits & Trends Survey 20211. Six out of 10 firms increased their wellbeing support during the pandemic, and 8 out of 10 people say that their employers have supported them well. The Chartered Institute for Personnel and Development supports this picture, reporting that substantially more organisations are now focusing on mental health – a rise to 57% from 41% in 2020 (5).
But there's no room for complacency. While mental health awareness and support has increased significantly (though the job is certainly not done), financial wellbeing remains low down the list, even though money worries are the second most common cause of stress (60%) after work-place stress (6). And while the CIPD reports that nearly a quarter of organisations reported an increased focus on financial wellbeing in response to the pandemic, this has largely consisted of signposting people to external sources of advice rather than providing more active support.
So just like the old caution that a puppy is not just for Christmas, so wellbeing is not just for the pandemic. It is an ongoing state – not a one-off achievement or event. Even companies with an established strategy cannot afford to sit back and relax; maintaining employee wellbeing requires regular revisiting of strategies and provisions, and a company-wide commitment.
Three pillars of a successful wellbeing programme
Stay relevant. A meaningful wellbeing strategy needs to evolve and respond to employees' needs and changing times. With remote/hybrid working now widely accepted as part of the new norm, employers need to help their teams adapt and support them if they and their businesses are to thrive. A recent poll found that while 40% of UK businesses rated the support their company provides for stress as "good", only 32% of those still working in an office said the same, and just 23% of employees who work from home agreed (7). Employers need to listen to their people and take action: where do they need support, how can you help, how can you develop as a business to help each other thrive and be productive together?
Get personal. Any wellbeing strategy worth its salt needs to be personal and individual, and responses to the ongoing challenges of Covid-19 provide a perfect illustration. You can bet that some of your employees, despite all the difficulties, have been energised by the changes – perhaps they're enjoying ditching the daily commute and have found more time for what matters at work and at home. Others will have felt that they have missed out on opportunities for interaction or advancement, be dismayed by the constant need to rely on technology or find it hard to find a reasonable work/life balance. All of which means that a one-size-fits-all approach to wellbeing is no longer viable. Cue the trend for employee apps that allow organisations to tailor their benefits and strategies to each individual.
Communicate, communicate, communicate. To achieve a relevant and personal wellbeing strategy, your employees need to know about it. Aon's research revealed that while very few employers (13%) actually had no measures in place to support healthy living, nearly half (43%) of employees believed their employer had no such measures in place. Evidence then of a clear disconnect, and the need for good, clear communication if organisations are to drive greater value from even their current level of provision. Claire Barnes, Chief Human Capital Officer for Monster agrees: "Over the past 12 months, we've seen a real shift. The main thing is, they're keener than ever for us to be transparent about our approach. Employees are expecting us to have this at the heart of our culture,"(8). Whatever level of wellbeing support you provide, it will only be successful if you communicate it, continually engaging your team through an ongoing conversation and monitoring progress.
To be truly successful then, a wellbeing strategy needs to be holistic – taking into account the mental, physical, social and financial aspects of wellbeing – but also relevant, personalised and visible. When it achieves all that, wellbeing will be just as good it sounds.
(1). Aon UK Benefits & Trends Survey 2021
(2). Goetzel, R. Z., Fabius, R., Fabius, D., Roemer, E. C., Thornton, N., Kelly, R. K., & Pelletier, K. R. (2016). The Stock Performance of C. Everett Koop Award Winners Compared with the Standard & Poor's 500 Index. Journal of Occupational and Environmental Medicine, 58(1), 9-15. doi: 10.1097/JOM.0000000000000632
(3). https://www.makeuk.org/services/health-safety-sustainability/wellbeing
(4). Workplace report by Gallup, March 2021
(5). Health and wellbeing at work, 2021, CIPD
(6). The 2020 UK workplace stress survey, Perkbox
(7). Personnel Today, poll by Aetna International
(8). Tracy Brower, Forbes.com, 6 Ways To Reinvent Your Wellness Strategy—According To Experts