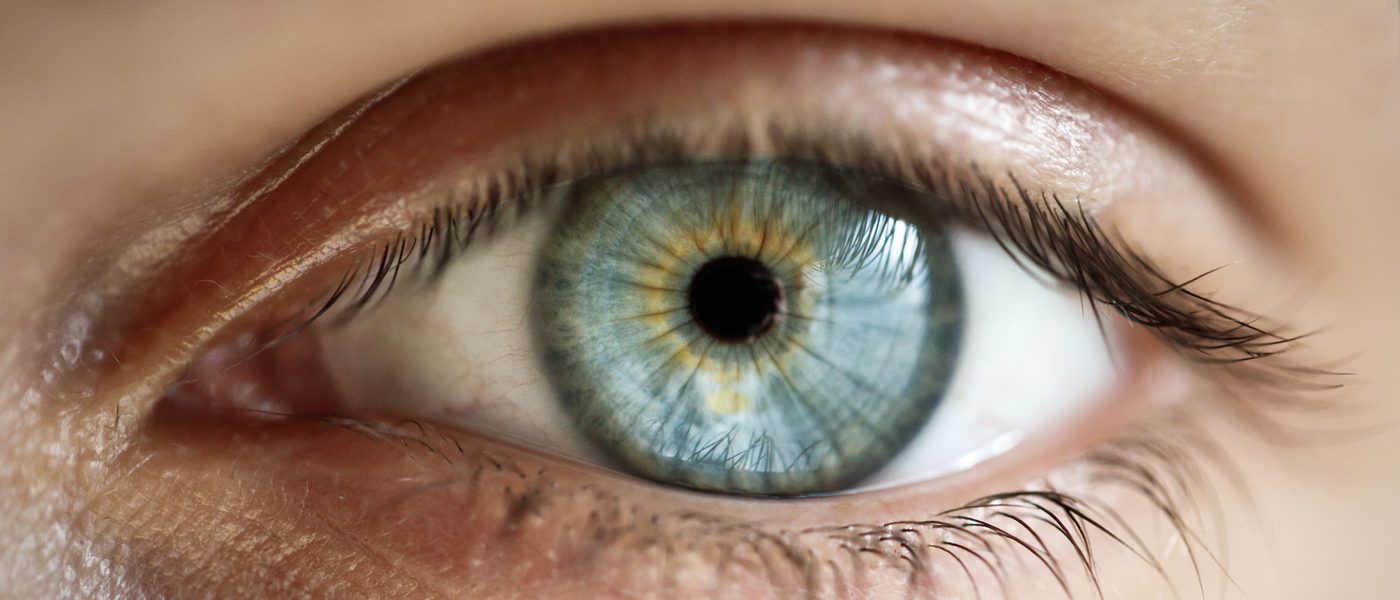 "I see you": why genuine empathy needs to take centre stage in the workplace
"I see you": why genuine empathy needs to take centre stage in the workplace
What makes a good relationship? A good friend might start out as an acquaintance who's fun to be with, but as you make an effort to see things from each other's point of view you begin to connect more deeply. Eventually you grow to trust them and count on them for support. You may not be very alike – we all have friends who are wildly different to us, and some who are just plain wild – but in a good relationship, empathy is essential. To use the mantra of the big-eyed, blue-skinned Na'vi in Avatar, they "see you" and you "see" them.
The same should be true of a good employer/employee relationship. In a 2021 survey on the state of workplace empathy in the US, 92% of employees canvassed said they were more likely to stay with an empathetic employer, and 80% said they would consider leaving for a more empathetic company1. It's clear then that empathy is desirable, and valued by employees, but there's also a worrying disconnect: while 72% of employees believe empathy drives employee motivation, just 50% of CEOs feel the same. It seems there is some way to go if businesses are to harness the full power of this resource.
"Empathy is a cornerstone of mental health and well-being," according to Dr. Marco Lacoboni, professor of psychiatry and biobehavioral sciences at the David Geffen School of Medicine at UCLA. "It promotes social and cooperative behaviour through our concern for others. It also helps us to infer and predict the internal feelings, behaviour and intentions of others."
In other words, empathy can help us work together, improve and direct strategy, and allow us to channel our energies in the same direction. All of which is good for business, if leaders are willing to put empathy into practice and unleash its full potential.
One of the happier side-effects of the COVID-19 pandemic, is that empathy has been placed firmly front and centre of our work experience over the last year. The overwhelming scale of challenges that we have faced and witnessed – from home-schooling and remote working, to furlough fears, isolation, redundancies and general anxiety – has meant that we have all had to be more open, more understanding and more tolerant. Zoom has given us a literal window into each other's lives as we've watched partners hide behind doors, cats colonise computer keyboards, and children bargain for TV time and chocolate. The last 12 months saw us become real people, with real lives and real issues that could and should be talked about.
In response, employers have adapted and shown flexibility, digitised faster than we ever thought possible, and supported their teams in all sort of new ways. But empathy shouldn't be confined to lockdown. To get the best out of each other and our businesses, the process should be an ongoing and developing one.
Bring out the best in your employees
There are three key benefits when a company becomes more empathetic:
Motivation – employees are more motivated when they feel understood and valued – which in turn can make them more productive. A study released by Google in 2017, showed that the majority of the company's winning ideas came not from their intellectual elite, but from B-teams made up of employees whose skills included equality, generosity, curiosity, empathy and emotional intelligence. In other words, empathy brings out the best in your employees.
Retention – empathetic companies retain their talent and experience higher morale among employees. This is particularly important in today's business climate where so many sectors – tech, finance, construction and engineering included – are suffering a monumental skills shortage. Companies who can keep their people engaged and progressing in their careers will keep their best talent, ride out the shortage and fair better than those scrabbling to fill skills gaps through recruitment alone.
Readiness – dialling up empathy across your organisation is an opportunity to connect on a much deeper level with employees and build for a stronger, more resilient future. The pandemic aside, change in any business is ongoing. So whatever the future holds, inviting continual feedback from your employees and responding to it will in turn allow you to respond more swiftly to changing conditions, reassure your people about what's coming next, and plan more effectively. You'll be future ready.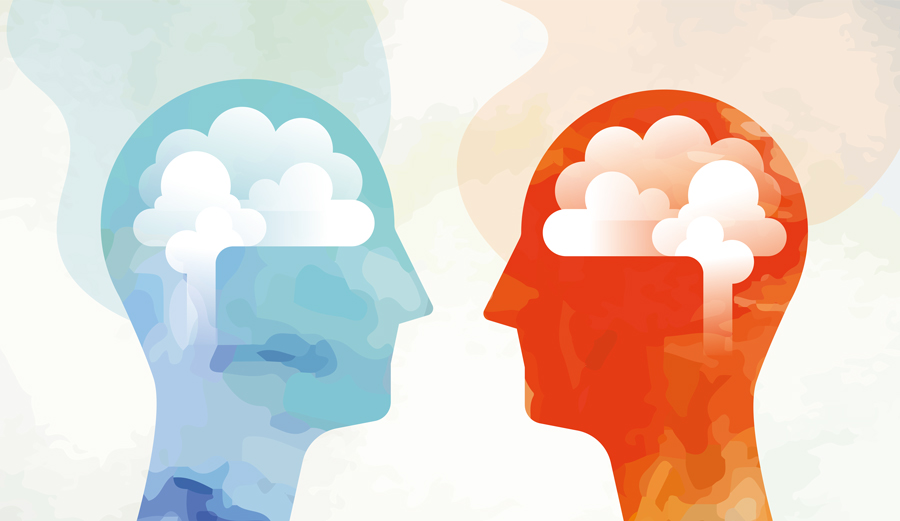 Our top tips on how to build a culture of empathy
Lead from the front – "You set the tone." The words of the dying Dr Green to John Carter in ER are a surprisingly good place to start. From board level through to middle management and individual line managers, leaders need to take the time to understand what their people care about, what motivates them, what their challenges are and what keeps them awake at night.
It's not a question of being intrusive or overly personal, but developing a culture of empathy that cascades from the very top right through the workplace. When leaders are open about issues that they care about – whether it's mental health, social inclusion or gender equality – they make it easier for everyone to talk. Now more than ever employees are looking for reassurance and emotional support, not just strategy and direction.
If you don't find it easy, keep practicing. Empathy can be learned, developed and applied, like any other skill. Smiling, listening without distractions, using people's names, and being encouraging, are all great places to start.
Be curious –The ability to understand and share someone's feelings – the definition of empathy – starts with putting yourself in their shoes.
"Before you criticize a man, walk a mile in his shoes. That way, when you do criticize him, you'll be a mile away and have his shoes."
We couldn't resist the old Steve Martin joke here, but being curious, asking questions and above all listening, is key to developing and strengthening your empathetic muscle. Try to create opportunities for discussion where employees can give feedback and have input at all levels across the business, freely and without repercussions. An employee survey might tell you what people are thinking, what they like or don't like, but it probably won't tell you why they feel that way. Small focus groups and one-to-one conversations that encourage openness and transparency are a more effective tool, but be prepared for some hard conversations and uncomfortable answers.
Take action –Creating a more empathetic work environment and showing that you really understand your employees means prioritising inclusion and diversity, creating an open dialogue around mental health, and taking action to close any gender or ethnic pay gap. Demonstrate that you value colleagues too, not just through financial rewards, but meaningful benefits, career development, and flexible work opportunities that help create a healthy work/life balance. Above all keep your employees connected, informed and engaged with internal communications that show you understand their situation and feelings.
Why stop with your employees – take empathy client side
According to James Allworth, writing in the Harvard Business Review, "both Akio Morita of Sony and Steve Jobs were famous for never commissioning market research — instead, they'd just walk around the world watching what people did. They'd put themselves in the shoes of their customers."
Of course this may not be a strategy that will work for every business, but it brings us back to the importance of truly "seeing" our customers, not just assuming we know them based on their age or profile. Being able to see things from your customer's perspective can give you a genuine competitive advantage. Finding ways to connect with your customer, monitoring their behaviour and listening to their views and feedback will help you regularly adapt to their changing needs and continually prepare for an evolving and more successful business future.
And we can all be empathetic with that.
Businessolver, 2021 State of Workplace Empathy Study