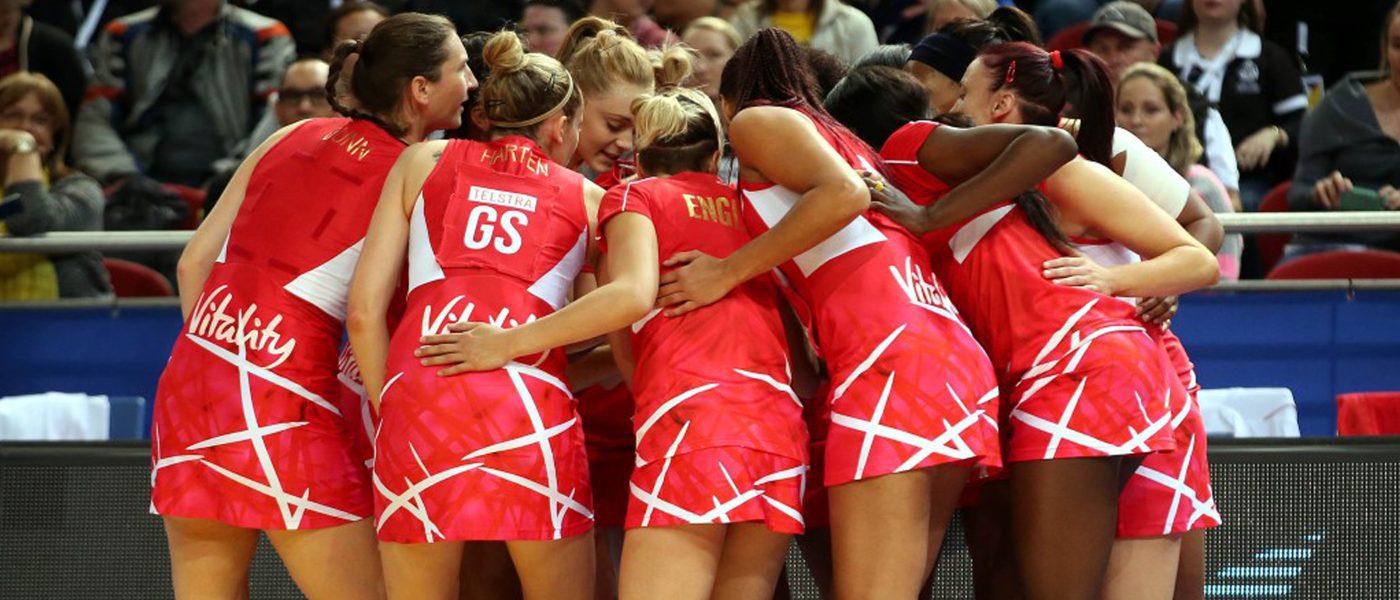 Are brands brave enough to back women's sport?
Are brands brave enough to back women's sport?
The standout moment for England fans at last month's Commonwealth Games has to be England's last-gasp gold medal win against Australia in the netball final – a true giant-killing victory against a nation that has dominated the competition for decades. So the Roses can add their names to a stunning roll-call of successes for the nation's women's sports teams in the last couple of years: GB hockey's dramatic win at Rio 2016; World Cups for both the English rugby and cricket sides; and the obligatory heartbreak for England football fans at last year's World Cup.
Alongside this impressive upward curve at the elite level, participation rates¹ and viewing figures² are on the rise. And brands are keen to capitalise on this potent combination of global success and feel-good community engagement.
Until recently, brand activity in women's sport was concentrated on a few global megastars. Serena Williams and Maria Sharapova between them have dominated the female athlete's rich list for the last 13 years³ – largely helped by their lucrative endorsements. Meanwhile, Team GB Olympians Jess Ennis-Hill and Laura Trott have scooped individual deals with Adidas, Prudential and Santander amongst others to bolster their incomes from prize money and official funding.
However, several brands are becoming involved in women's sport in a much more integrated fashion, through both team and competition sponsorship, grassroots support and performance programme funding.
Healthcare brand Vitality's bold commitment to netball – a sport with no directly comparable men's version and until recently little broadcast presence – has surely paid dividends with the Roses' Commonwealth success.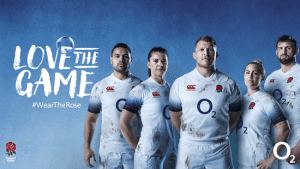 This year has also seen O2 become the shirt sponsor for both women's and men's England rugby union teams; SSE has sponsored the Women's FA Cup since 2015; Kia has invested in the England women's cricket team as part of their long-term support for English cricket.
But although these early adopters now appear to be reaping the dividends of recent successes on the field, the money invested in women's sport sponsorship and branding still remains a small fraction of the overall spend, at just 0.4% of the total¹¹. And brands still need to be imaginative when it comes to assessing the opportunity offered by involvement with women's sport, with traditional analytical tools such as broadcast hours and column inches still nowhere near the level of men's sport. So what's in it for brands?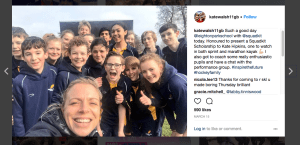 Laura Weston, board member and trustee of the Women in Sport Trust, and managing director of Iris Culture says "If you actually look at the broad opportunity, it is much more accessible than men's sport and produces much more interesting content. It's about having a different vision and not just seeing it as a little CSR project."
Women's sport offers far more than pure brand awareness and number of eyes on your brand – it gives brands a chance to support something that resonates with their values and produces extremely positive engagement.
Vitality's partnership with England Netball offers a perfect example of how a brand can marry its values with women's sport. As their CEO Neville Koopowitz comments, "We believe in the power of sport to help inspire people to live a healthy life." With netball having a surge in participation levels of 44% in the last year¹², Vitality has found the right fit for their brand.
What is also of great value to brands is the number of engaging and accessible personalities coming to the forefront of women's sport. These stars are ideally placed to inspire people of all ages to take part in sport.
Athletes like Jessica Ennis-Hill, hockey's golden couple Kate and Helen Richardson-Walsh, and netball's last-minute goal-scoring hero Helen Housby are all visible, likeable and inspiring. Through their willingness to reach out to fans on social media, as well as to speak their minds openly in the media, they seem so much more 'real' to a generation of fans more used to the antics of Premier League footballers.
Women's sport also gives brands a chance to join the equality conversation at what could not be a more timely moment. O2 gave the men's and women's rugby teams equal billing in their #weartherose campaign; "We're a mass consumer brand and we don't care about gender. Whether we support a men's team or a women's team, it is sport to us," says head of sponsorship Gareth Griffiths.
With sponsorship deals that offer global broadcast exposure but can also trickle down to the grassroots, and opportunities to engage powerful influencers at all levels, women's sport is the right choice for brands that are brave enough to think differently. If they do, they could most certainly win a place in our hearts.
Louise McCann
Notes
¹ https://www.sportengland.org/news-and-features/news/2016/december/8/record-numbers-of-women-getting-active/
² https://inews.co.uk/sport/sky-sports-numbers-prove-it-womens-sport-has-made-a-massive-breakthrough/
³ https://www.forbes.com/sites/kurtbadenhausen/2017/08/14/the-highest-paid-female-athletes-2017/#223185a93d0b
¹¹ https://www.statista.com/statistics/196864/global-sponsorship-spending-since-2007/
¹² https://www.bbc.co.uk/sport/netball/42140492