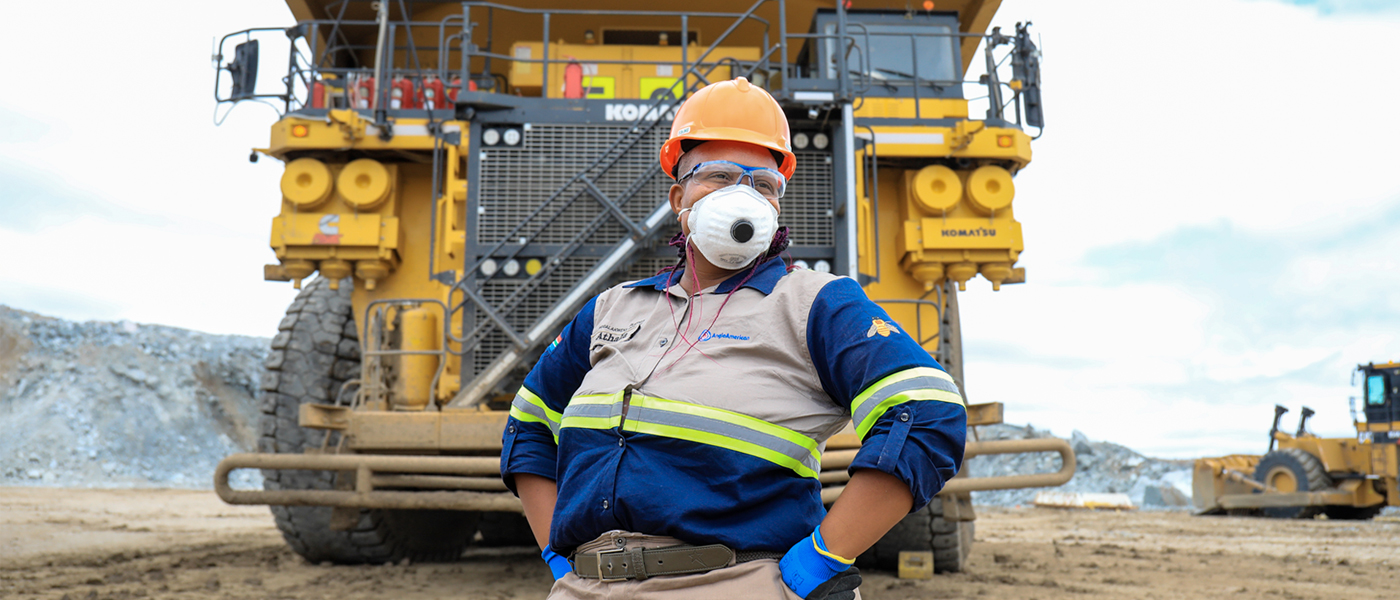 Anglo American
Action for Integrity
The Anglo American Business Assurance Services (ABAS) team aims to influence better behaviour across the business by promoting their Values and principles. It provides guidance on what 'doing the right thing' looks like and information on what to do if that guidance is not being adhered to or respected.
'Action for Integrity' (AFI) month, is an annual employee engagement campaign focused specifically on an aspect of 'doing the right thing' and shines a spotlight on a specific Ethical Business Conduct initiative. In 2022, we focused on the Anglo American Code of Conduct (CoC). The campaign's objectives were to:
Raise awareness of what 'choosing to do the right thing' and acting with integrity looks like at Anglo American, so that all employees knew what is expected and to keep Values front of mind
Encourage all teams across the business to have a conversation about the CoC during Action for Integrity month.
Remind and educate colleagues on what the CoC is and how and when they use it
Provide clarity around the CoC as the umbrella for all policies
Explain and promote the decision-making tree and its usefulness as a tool for colleagues to use
Build connection between the CoC and YourVoice – raising awareness of the service.
The Answer
It was critical that every deliverable was simple, easy to understand and could be translated into meaningful messaging for all territories. By using the communication channels and platforms available, in particular their internal Engage App, we developed a suite of assets to instil the integrity messaging.
In a finite timeframe, we created animations to reinforce the key message, along with digital screens, animated gifs, digital banners and posters. All underpinned by a clear precise message, Our Code of Conduct helps you do the right thing in the right way.
To generate greater engagement and learning and to bring key elements to life, we developed interactive tools that helped employees recap what they had learnt by using their knowledge to answer a series of multiple-choice questions in an interactive quiz.
Around 23 items were delivered which were then translated into 5 languages.
The Outcome
An engaged global workforce with a far broader understanding of the CoC and what 'doing the right thing' looks like and how to deliver against it. We saw significant numbers of views of the animation. Even higher numbers of visitors to the intranet site containing the wider CoC AFI materials. We also had extremely positive feedback from users of the Engage App on how the AFI month helped them build a greater understanding of the CoC, with a greater desire to learn even more.